Ishikari Bay New Port, the international trade port of Sapporo
Ishikari Bay New Port has been developed as a gateway to the sea in the Sapporo area. Since the arrival of the first ship in 1982, the volume of cargo handled has been increasing year after year, and in 1994 it opened as an international trade port under the Customs Law.
In 1997, a container route was started between Ishikari New Port Area and Busan in South Korea. Currently, ships travel via Busan three times a week to China, Southeast Asia, North America, Europe, and Oceania. Ishikari Bay New Port is the second largest port in the country after Tomakomai Port in handling foreign trade containers. In 2006, the West Wharf with a water depth of 14m was put into service, enabling the entry of large 50,000-ton class vessels. In 2012, Hokkaido's largest LNG import base was put into operation, making it an important base that supports logistics and energy needs in Hokkaido.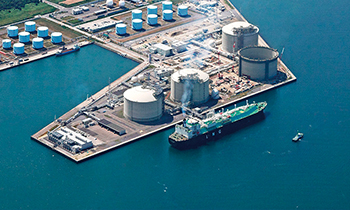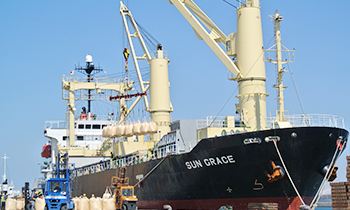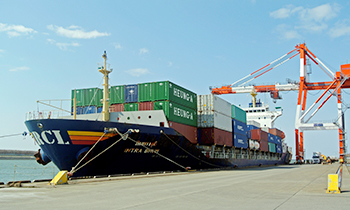 One of the best infrastructures, convenient and excellent location.
The Ishikari Bay New Port area is a project that is promoted by The Japanese Government, Hokkaido Government, Otaru City, Ishikari City, the Company, etc... with each business entity developing industrial infrastructure.
Water supply, industrial water supply, public sewerage, high-voltage power, high-speed communication, etc. can be supplied. City gas (natural gas) can also be used in some areas.
Systems capable of disposing industrial waste locally is also available. One of the best industrial infrastructures in the country is in place.In addition, 1/3 of the development area has been developed into parks and green spaces, and various service facilities such as convenience stores and sports facilities are conveniently located. It is convenient and has a great work environment.
Of the total area of about 3,000 hectares in the new port area, about 910 hectares (⅓ of the entire area) are peaceful spaces surrounded by greenery.
In addition to sports parks with baseball fields and tennis courts in the area, there are beautiful parks where you can relax.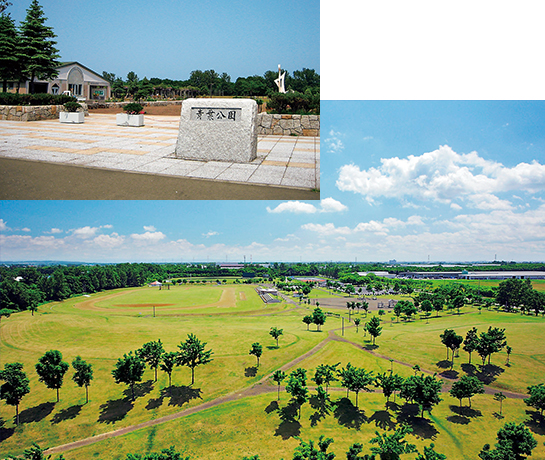 In the area, city roads with a width of 30 to 55m and roads with a width of 12 to 25m are being planned. About 80% of them have already been developed.
In addition, National Route 231 and Shinkawa-dori, which are directly connected to the center of Sapporo, have been improved to have 6 lanes. In addition, a central road connecting road (National Highway 337) directly to New Chitose Airport is planned as a regional high standard road. This road in the Ishikari Bay New Port area has already been opened.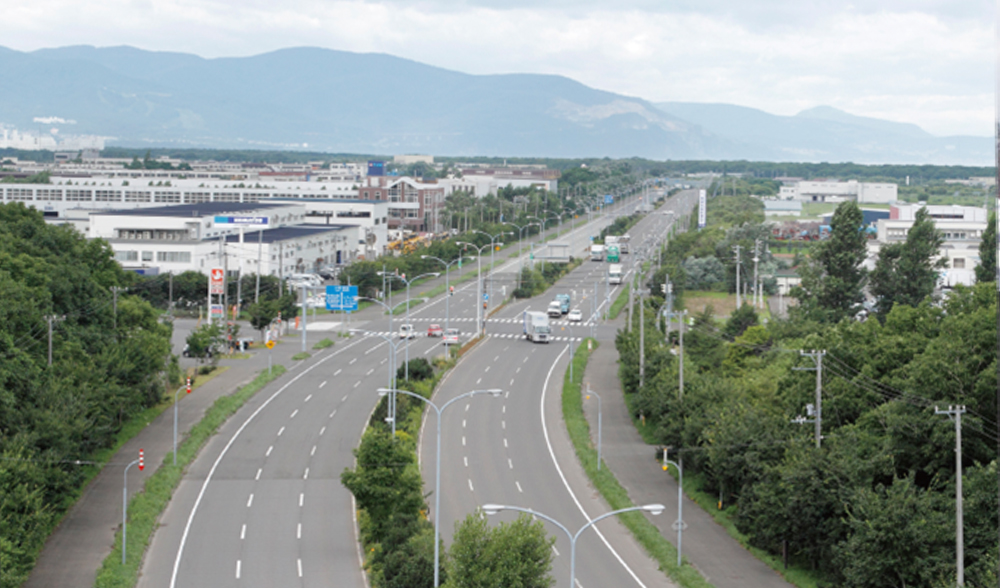 Complete infrastructural development
Water and sewerage, industrial water, is currently in use. High-voltage power is also available. Furthermore, maintenance work of city gas is also progressing. In addition, as an optical fiber service supply area it provides comfortable communication environment in the area. Moreover, roads have large enough width to accommodate large cars and trailers. Lastly, all industrial wastes are disposed locally.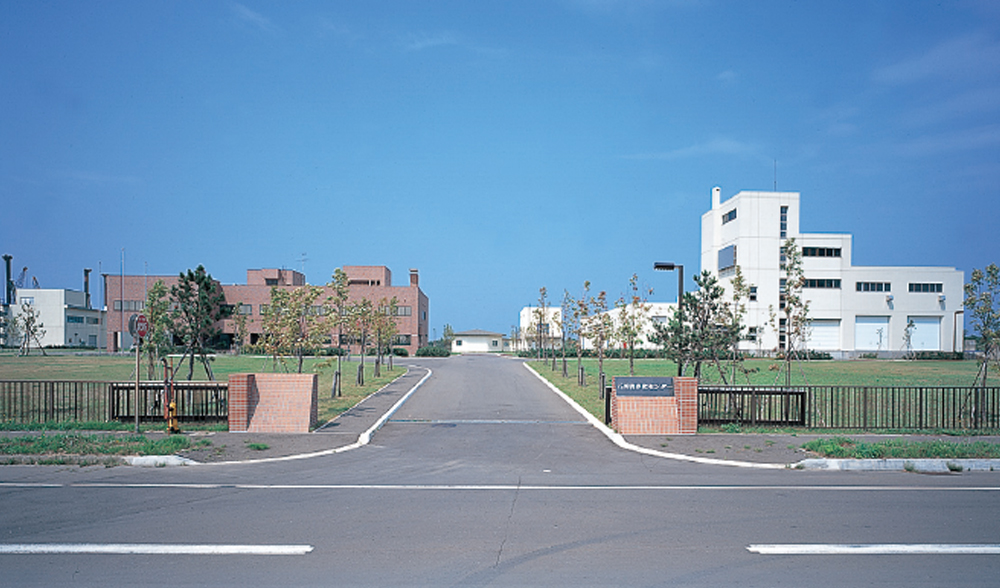 <Sewer>
Hokkaido Sorachi General Promotion Bureau Sapporo Development Management Department General information window
TEL:011-561-0201
For more details please contact us via phone or an inquiry form.

Click here for inquiries and
information requests