Directions to Ishikari Bay New Port Area
Directions to Ishikari Bay New Port Area
Convenient access to Sapporo and other neighboring regions.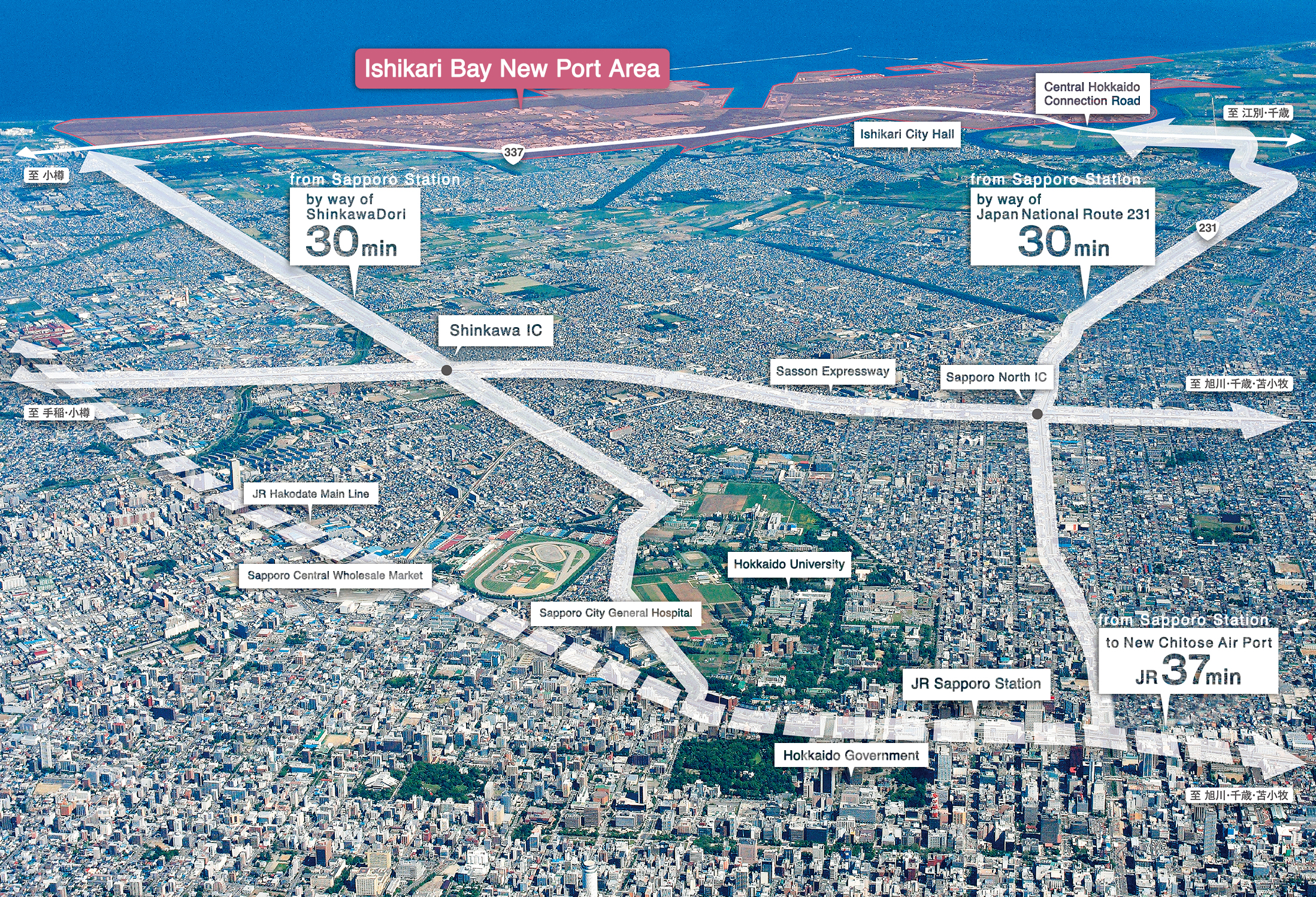 Ishikari Bay New Port Area is conveniently located 15 kilometers from Sapporo Station (a 30minute drive). It is well connected to Sapporo and other surrounding cities. The Hokkaido Central Access Road (National Highway 337) is being developed which connects Ishikari Bay New Port Area and New Chitose Airport and provides excellent access to the Hokkaido Expressway.
In the future, it is expected to connect Hanakawa-dori (Oiwake Dori-road that connects to Sapporo area) running through the center of Ishikari city (A main distribution path in the area).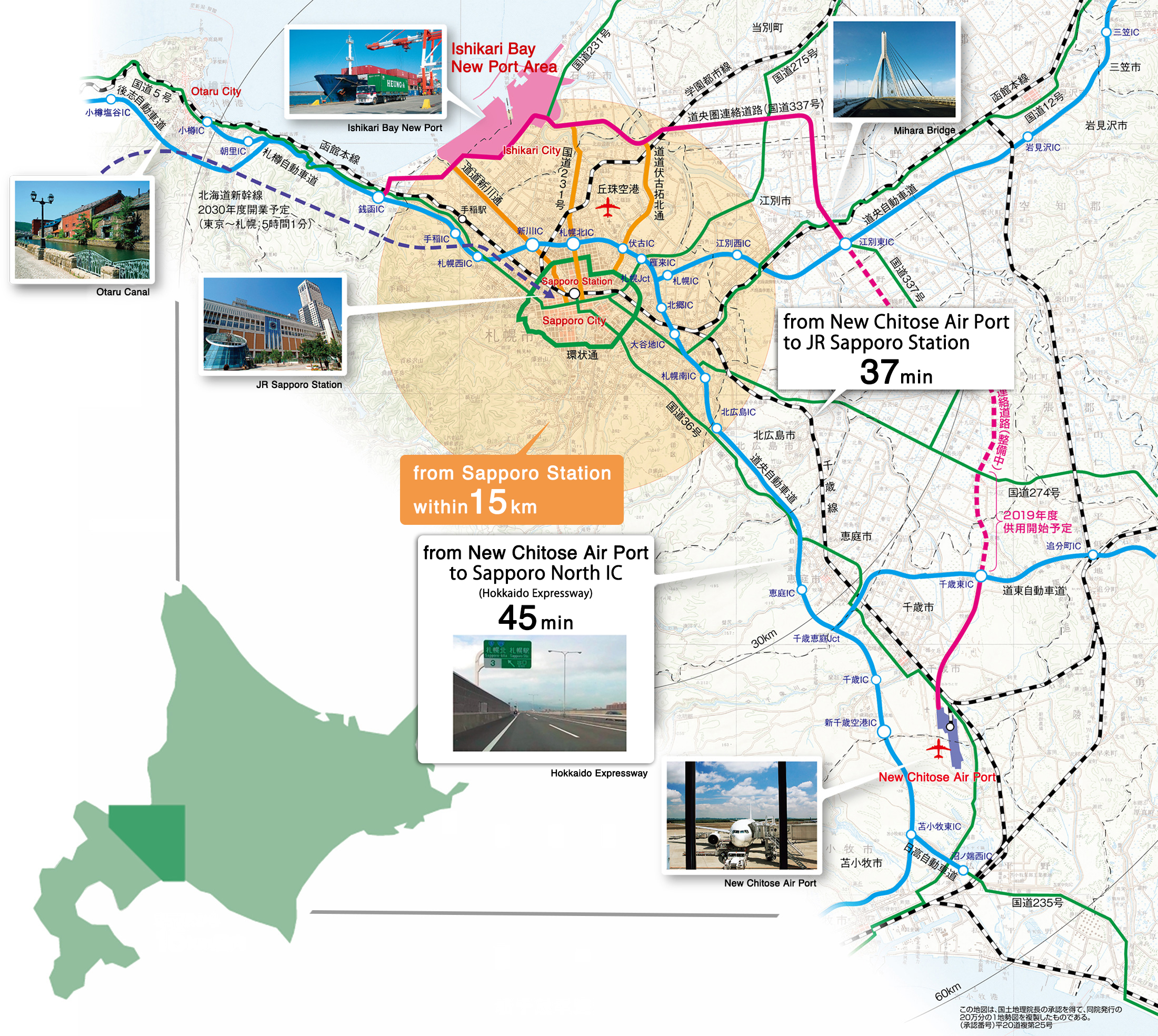 Safe transport in winter.
Sapporo and its surrounding areas including Ishikari get about 100 cm of snow every winter. 40% of Hokkaido's population is concentrated in Sapporo and Ishikari metropolitan area. This is extremely rare because of Hokkaido's severe winters. However, snow in no way hinders business activities or daily life thanks to national and local snow plow managers.
Although the work system of snow plows varies depending on the administrator of each road, the main road in the Ishikari Bay New Port area is supposed to be plowed when there is just 10 cm of snow to always ensure smooth flow of traffic.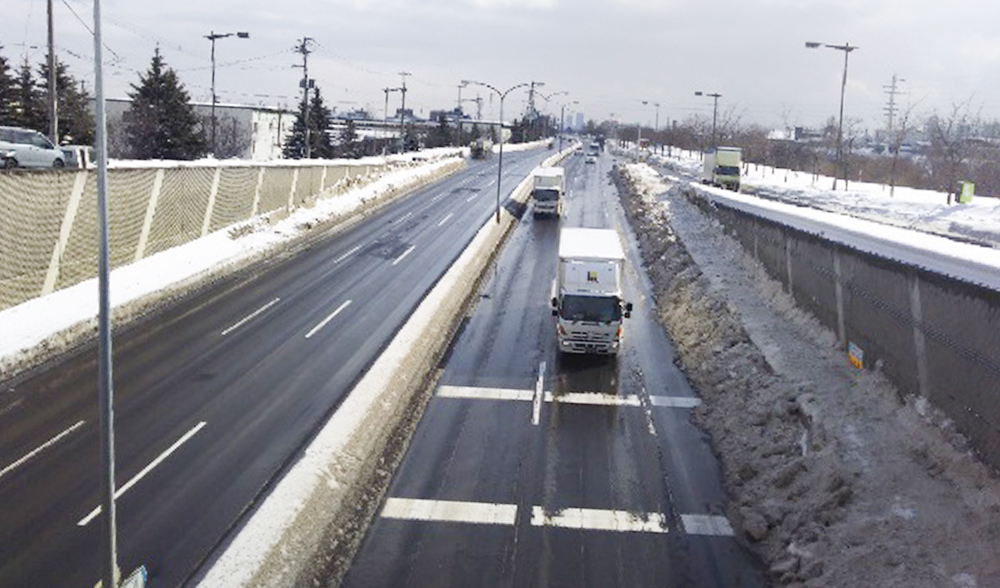 An hour by car to Ishikari Bay New Port
It is possible to travel to Ishikari Bay New Port Area in about an hour from New Chitose Airport using the highway.