The Ishikari Bay New Port area has a cool climate throughout the year and has four distinct seasons. Even in summers, midsummer temperatures rarely go beyond 30 degrees Celsius and such days last no more than 5 days a year. Humidity is also very low making it a very comfortable place to be in.
In winters, there is a maximum of 100 cm of snow but efficient snow plowing facilities makes it possible for traffic to move smoothly.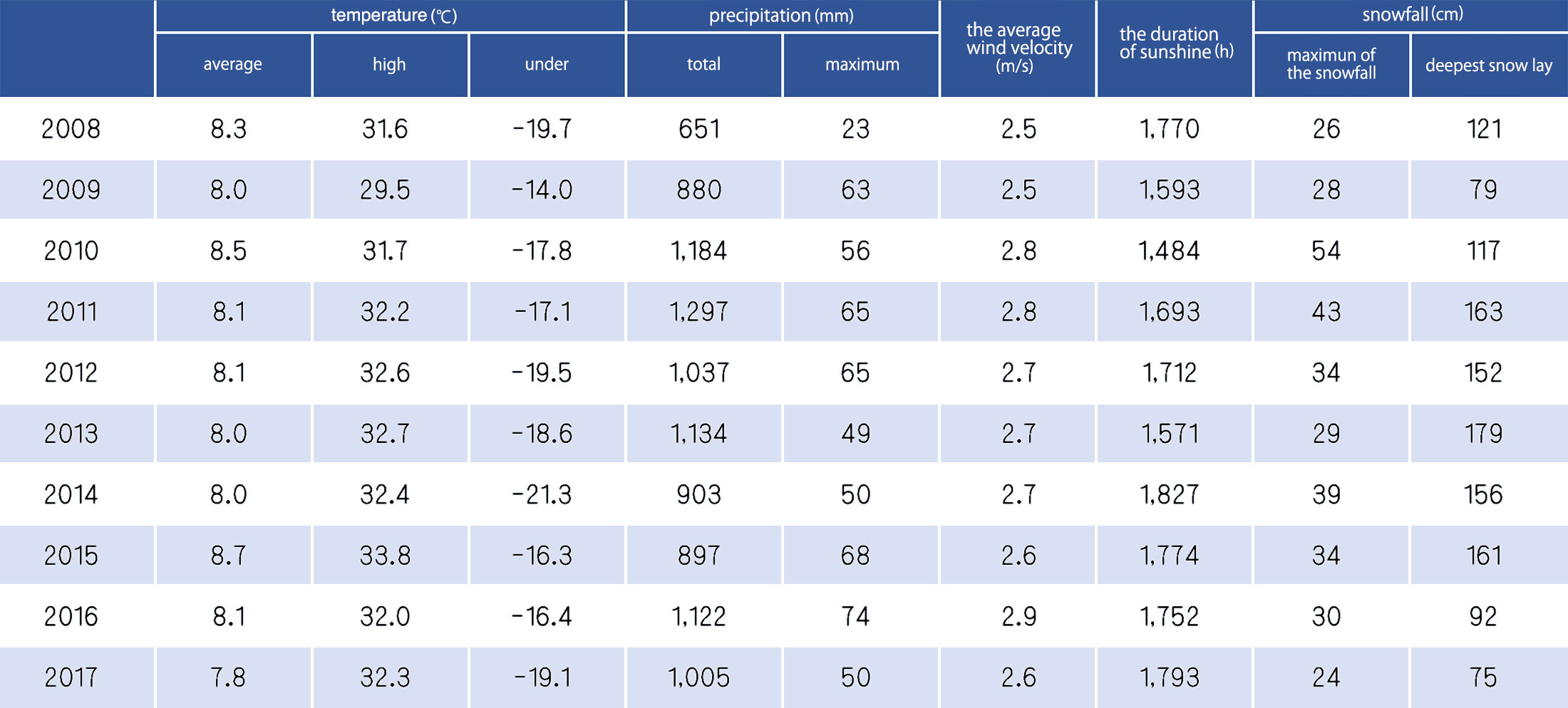 In the Ishikari Bay New Port area, the probability of an earthquake with a seismic intensity of 6 or less in the next 30 years is as low as 0.1 to less than 3%.
In addition, the occurrence of typhoons and lightning is significantly lower compared to other regions.